Where is my subscription page?
In MailWizz, each email list has it's own pages that you can edit and customize according to what your list represent.
You can view your email list by logging into MailWizz as a customer and clicking the Lists link from the left side menu.
Once you reach the Lists page, you can click on your favourite list name, or on the Info icon from the Options column of the table that contains the list and doing so you will be redirected to the list overview page, which looks something like: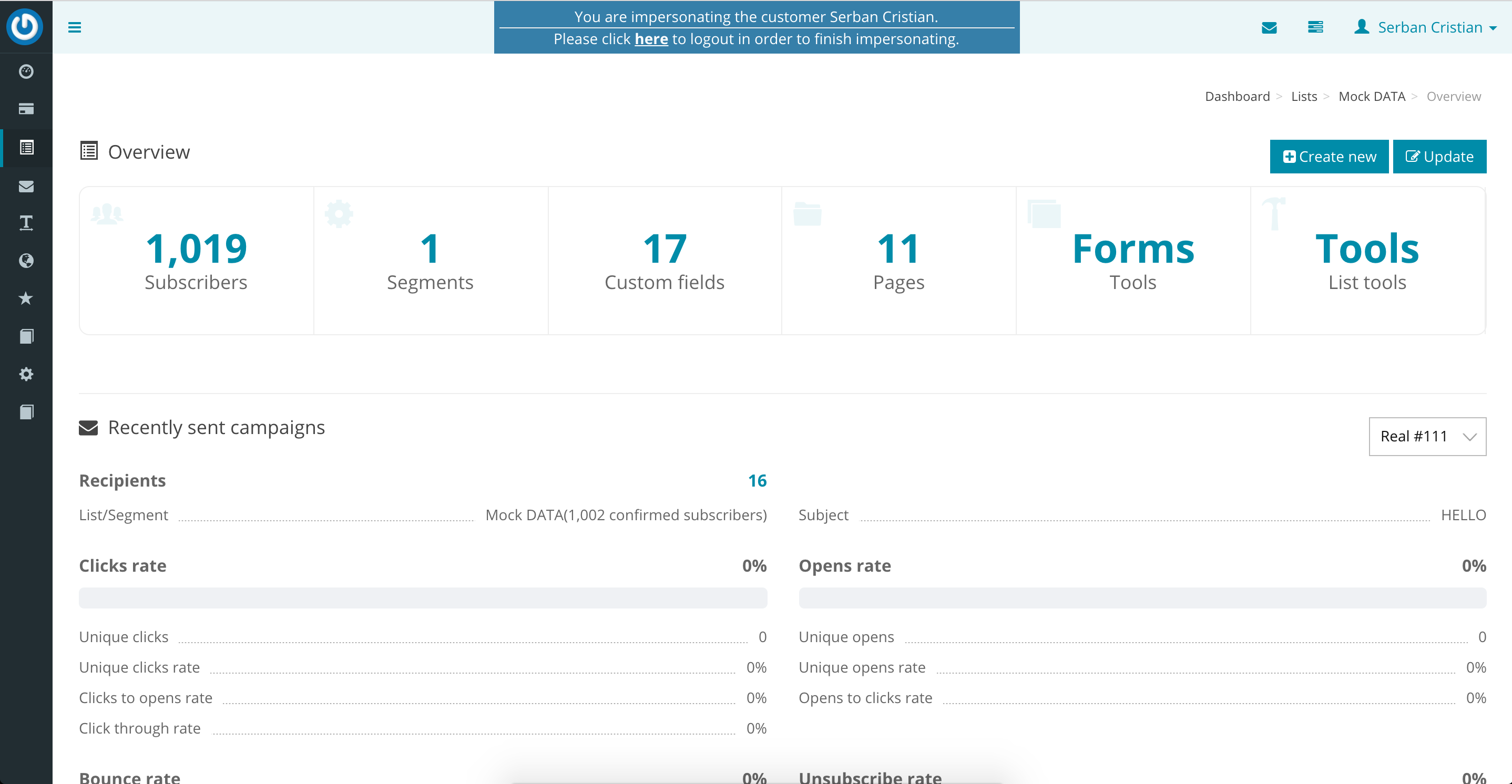 Clicking in the Pages box, on the number 11, we will be redirected to our pages that we can edit as we wish. One of these pages, is of course, the subscription page, which looks like: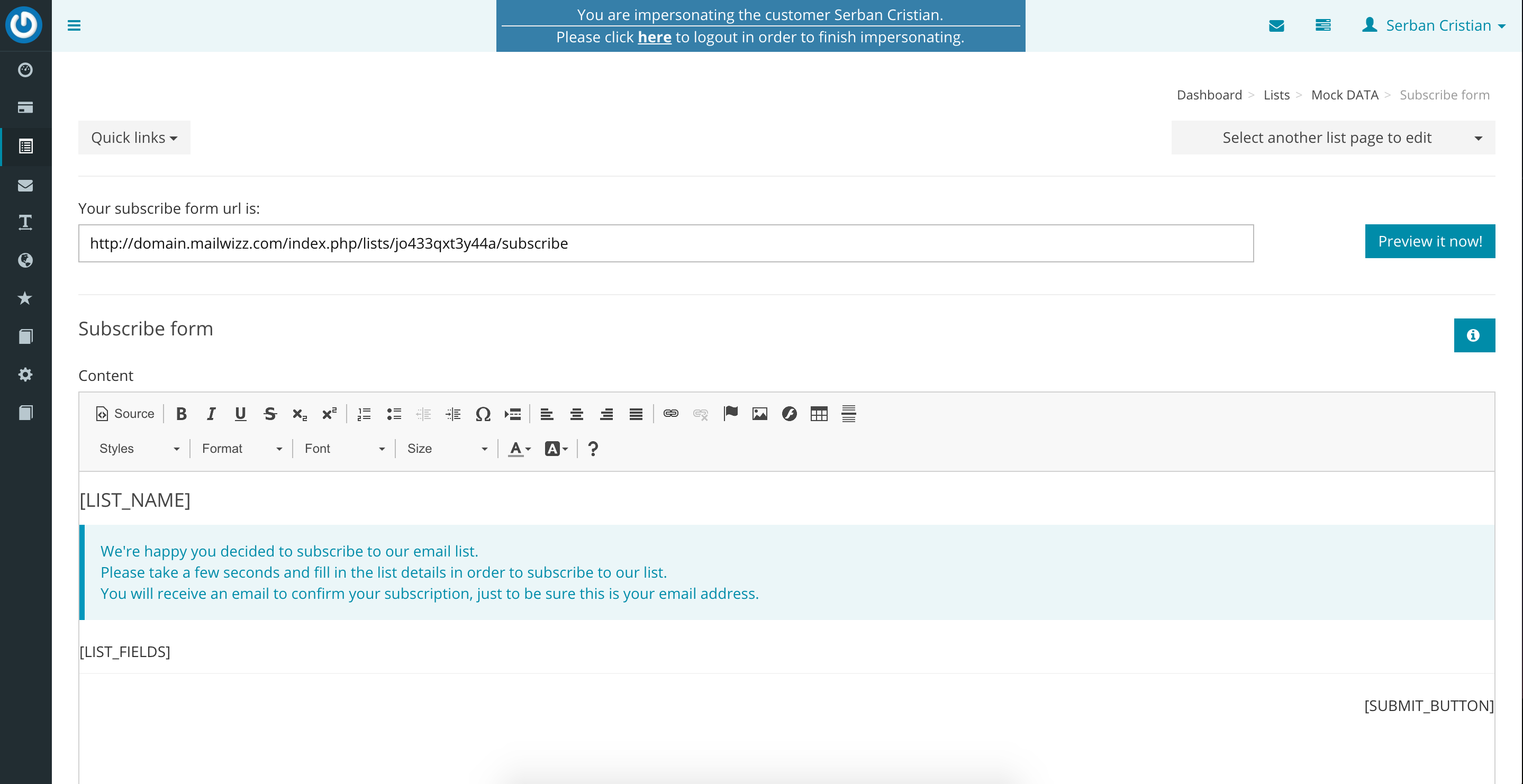 Since we have a WYSIWYG editor, we can modify the page as we wish. We can do so for all the pages for the given email list.